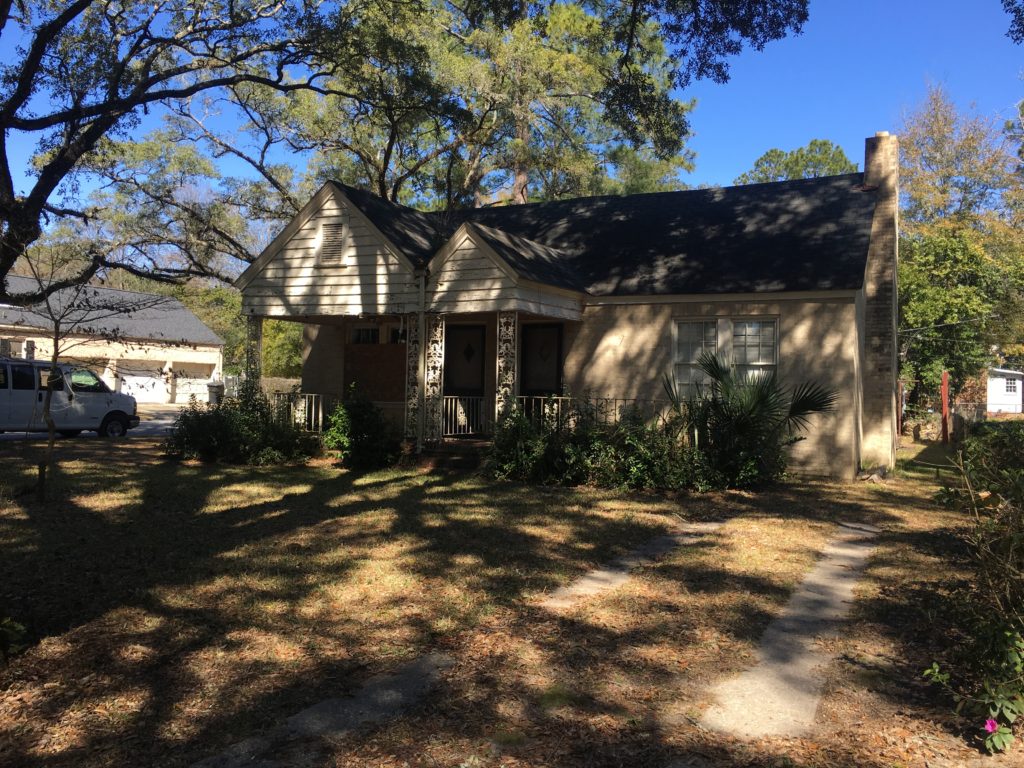 Anyone who knows me and Scott, knows we love a good fixer upper. When we were looking for houses, no electricity and holes in the roof were the norm. Both of us have always wanted to be involved in renovation and restoration some how. When I was doing my radio and television internships in college, when I was asked what I wanted to do it was always the same answer- host a renovation show on HGTV. Scott and I have been looking at different rental properties to fix up since late last year. When we walked into the little duplex on Third we knew it would be our first project!
Isn't it just the cutest! The house was built in 1941 and still has the original hardwood floors, fireplaces, even bathroom tile! The place hasn't been touch in almost ten years and one unit was pretty much demolished.
We still have a lot of work to do! First order of business is
Take all the plaster off the walls and ceiling
Take out the bathroom tile (this breaks my heart, but there is MAJOR water damage in the bathrooms
Fix the holes in the bathroom floor
Figure out the central air and heat situation
Fix the wood boards on the outside of the house
Take down the walls between the dining room, living room and kitchen(check!! Scott took care of this over the weekend!)
I'm ready to get the demo done with and start on the next phase. I quickly learned that demo is not my thing! I can't wait to share with you some of my ideas for the new space!