I have been trying to eat cleaner and healthier. I'll be honest fried chicken fingers and sweet tea sounds A LOT better then grilled chicken and roasted veggies. But I know it's not the best for me! So .. I've been taking a stab at creating healthy meals that have taste. Thank goodness the Golden Drop Society has a Fit and Healthy Facebook page where members can post workout videos and recipes! I've been inspired by the members of this facebook group and their awesome recipes (or talent for finding awesome recipes) So, I decided to do a weekly round up each Friday of some of my favorite things I cook during the week, in case your struggling like me!
Here are some of my favorites from this week!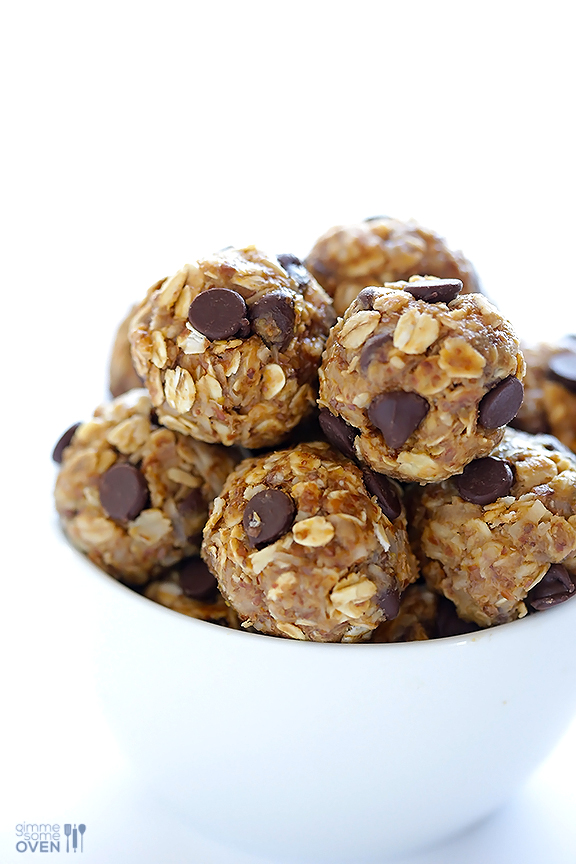 No Bake Energy Bites from Gimme Some Oven
+ I subbed Almond Butter for the Peanut Butter, They came out a little gooey but still taste amazing!
+ These are the perfect bites if you're craving something sweet!
Healthy Mexican Chicken
+ My friend Lesley shared this on her instagram account (which is amazing for healthy ideas). It's actually from another friend, Ashley Cribb (also a wealth of knowledge for healthy recipes) There really isn't an exact recipe. I added in a coupe chicken breast, sliced onions, taco seasoning, salsa, and a can black beans. Stick it all in a crock pot and Enjoy!
+ Add some rice or anything else to complete your Mexican dish (avocado, chips & salsa)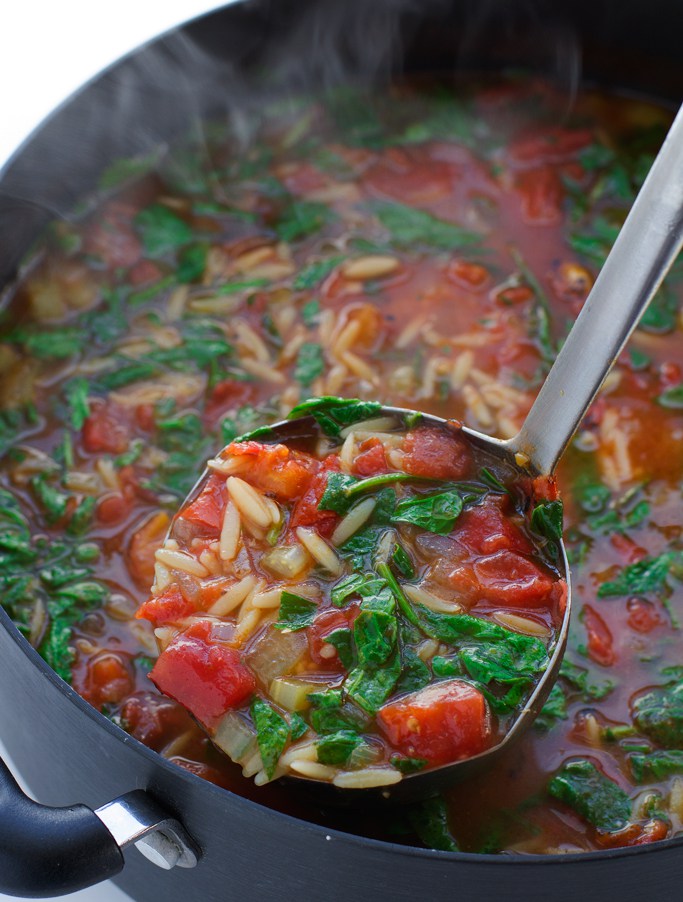 Italian Orzo Tomato Soup from Little Spice Jar
+ This soup is sooo good! I did change it up a little, but kept most of it the same
+ I left out the spinach and pesto. And since we are doing gluten free, I used White Arborio Rice
+ This makes A LOT of soup so I also didn't add the rice to the soup while it was cooking. I made the soup and then sectioned them out, some into freezer bags and some into containers to put in the fridge. When adding the rice I did 1 part water to 1 part rice. I let that cook for 10 minutes. Then added the amount of soup I wanted to the pot and let it cook for another 10 minutes.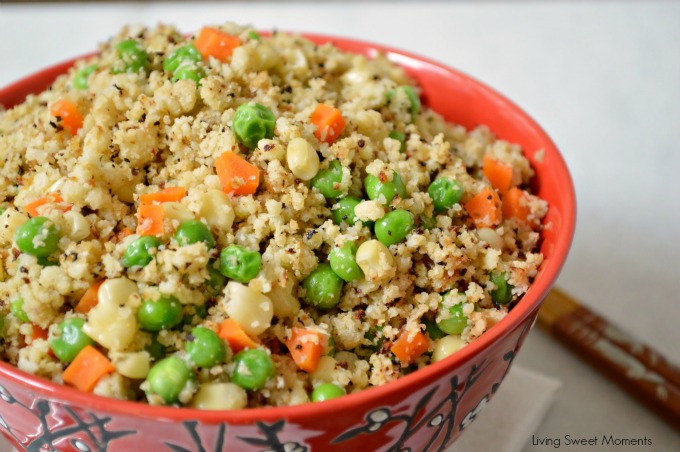 Cauliflower Fried Rice from Little Sweet Moments
+ If your craving friend rice, this is a good substitute. No it definitely don't taste like the friend rice from my favorite local Chinese restaurant, but the crunch of this dish does tool your taste buds….a little
+ I cooked this on the stove instead of the oven. I also used coconut amnions instead of soy sauce and olive oil instead of sesame oil.