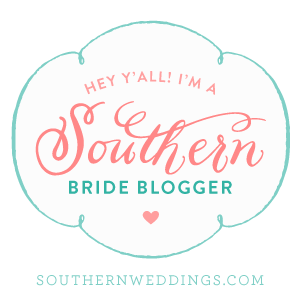 I'm excited to announce that I am a part of Southern Weddings Southern Bride Bloggers. This is a group of ladies who are all getting married and blogging about their experience.
I have been reading, pulling out pages and turning down pages in Southern Wedding for years! Every fall I buy the latest copy. I'm so excited I get to use some of their great advice to help plan my weddings.
You check out all the Southern Bride Bloggers HERE. If your a bride you should join!